Each year, more than 1,200 dedicated volunteers help the Center serve the LGBTQIA+ and HIV communities in North Texas. Many individuals donate their time by working in the Center's Health Campus serving up hot meals and stocking the food pantry for the HIV nutrition program.
This week we're spotlighting Ralph Soto, a longtime volunteer at our Health Campus. Check out his full interview below.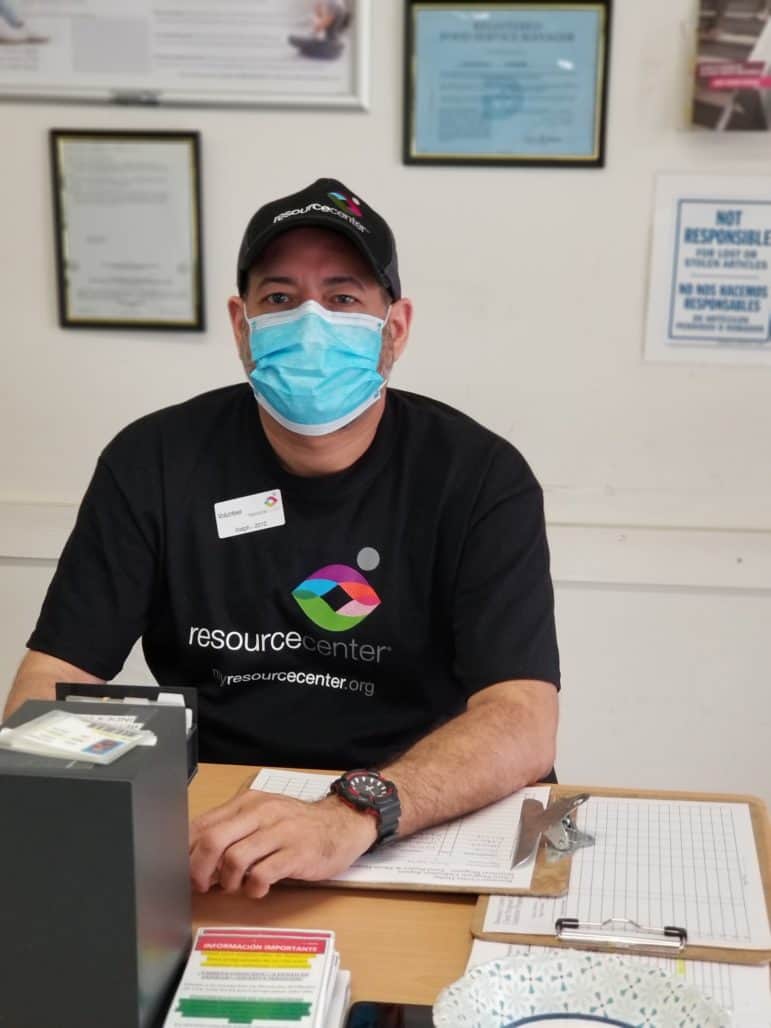 Ralph, why did you choose to volunteer at Resource Center? "I wanted to help people in our community. I knew if I worked at Resource Center's food pantry, my efforts would help our community directly."
What is your motivation and why during a pandemic? "I started volunteering years before COVID-19 so I was already familiar with the environment. Due to the pandemic, I took a break for a large portion of 2020 but decided to return in August 2020 based on the current process of food distribution and safety precautions."
What advice would you give to someone who is thinking about volunteering? "Regardless of your motivations for volunteering, come with an open mind, be willing to do physical work and while it can be hard work, remember to have fun!"
The talents, skills, time and energy donated by our volunteers are a valued resource. Thank you, Ralph, for your generous support of the Center!
The Center has volunteer opportunities for individuals, as well as community, corporate, church and school groups. Our volunteer coordinator can work with you to organize a volunteer project that fits your group's needs. Click below to donate your time to the Center and make a world of difference for the LGBTQIA+ and HIV/AIDS communities we serve!