Volunteers make a world of difference!
The mission of Resource Center could not be achieved without our volunteers. The talents, skills, time and energy donated by our volunteers are a valued resource.
Each year, more than 1,200 dedicated volunteers help the Center serve the LGBTQIA+ and HIV communities in North Texas. Volunteers donate their timer by serving hot meals, answering telephones, stocking shelves, and helping at fundraising events.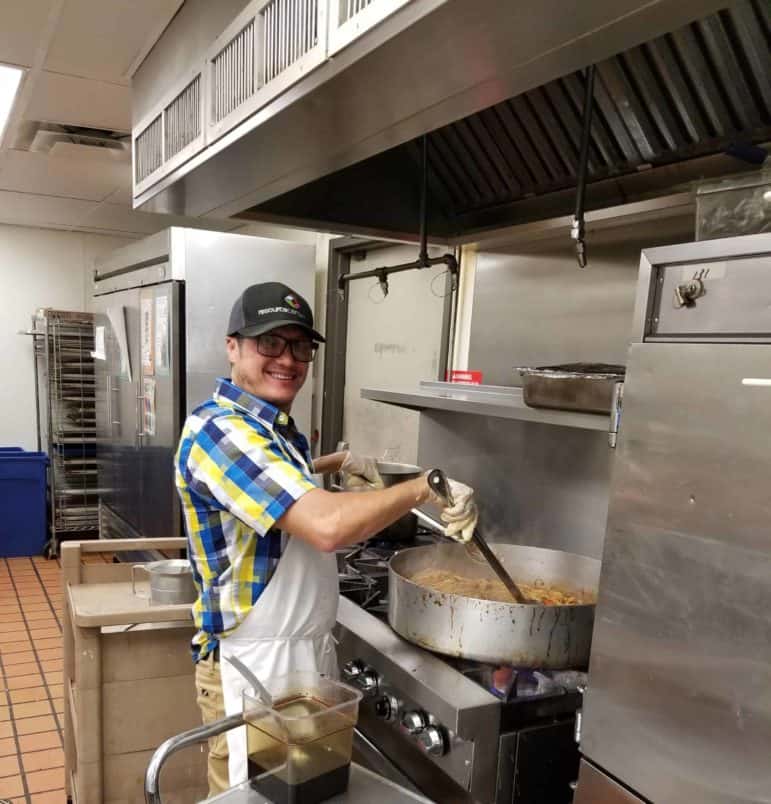 This week, we spoke to longtime volunteer Michael Chau. Check out what he had to say about volunteering with the Center.
Michael, why did you choose to volunteer at Resource Center? "The work here is meaningful and helping those in need is a wonderful feeling."
What is your motivation and why during a pandemic? "Resource Center went all out to keep us safe, so we can provide food for those in need."
What advice would you give to someone who is thinking about volunteering? "I have been volunteering for over 15 years and believe me if you really want to get involved in something that makes a difference then join up with Resource Center."