December 14, 2020 by Sam Jones | United Black Ellument member
Hi! I'm Sam. When I first moved to Dallas from Louisiana, I experienced a bit of a culture shock- in the best possible way. Moving here to Dallas was the FIRST TIME I was immersed in Black gay culture rather than just being a part of small groups. While going to school at the University of Louisiana at Lafayette, there were pockets of gay Black groups, but nothing like I've seen here in Dallas. When I got here, I gained a support system I doubt I would have found any other way.
United Black Ellument, or, UBE, creates new ways for young Black men ages 18-35 to come together, meet, socialize, and support each other while promoting safe sex and preventing the spread of HIV. The program provides alternative social events and that promote diversity, well-being, and community strength.
UBE has changed my life. Not only did the program teach me about proper HIV/STI prevention, it's helped shape me into a leader and equipped me with the sexual health knowledge I need to empower other young Black same-gender-loving men.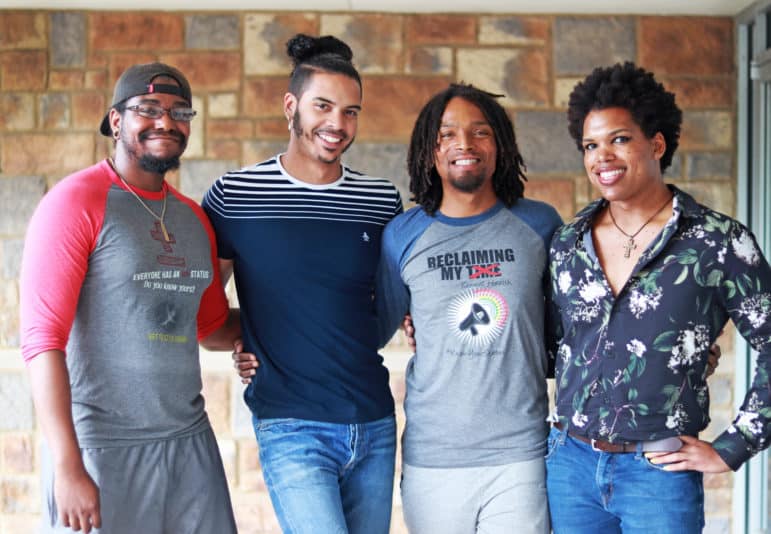 UBE also provides a sense of culture and identity to its members AND gives those same members the opportunity to spread the word about HIV prevention in fun and creative ways. Volunteers plan activities throughout the year including game night, yoga, skate parties and the super-fun UBE Vogue Academy.
Due to UBE's hands-on approach, it's easier for members to open up to us. Sometimes, just talking is enough. However, if a participant does need licensed therapeutic assistance, we will make the recommendation and connect them to the appropriate resources.
Building these relationships is crucial, as gay and bisexual Black men make up 45% of Dallas' HIV/AIDS population. Because of these statistics, UBE evolved to focus on the needs of young Black men with an emphasis on sexual health and HIV prevention. Additional services and support we provide can be all types of things, like job searches, mental health groups, and healthy relationship discussions.
Instead of concentrating on the effects of HIV, we want to focus on the causes and provide constructive ways for our members to educate the community. By doing this, we are able to act on our mission: the intention of ending the HIV pandemic by 2030.
Your gift will help break down racial disparities, empower high risk communities, and work to eradicate HIV. Thanks to a generous anonymous donor, all donations will be matched up to $5,000.
Don't wait, give today.